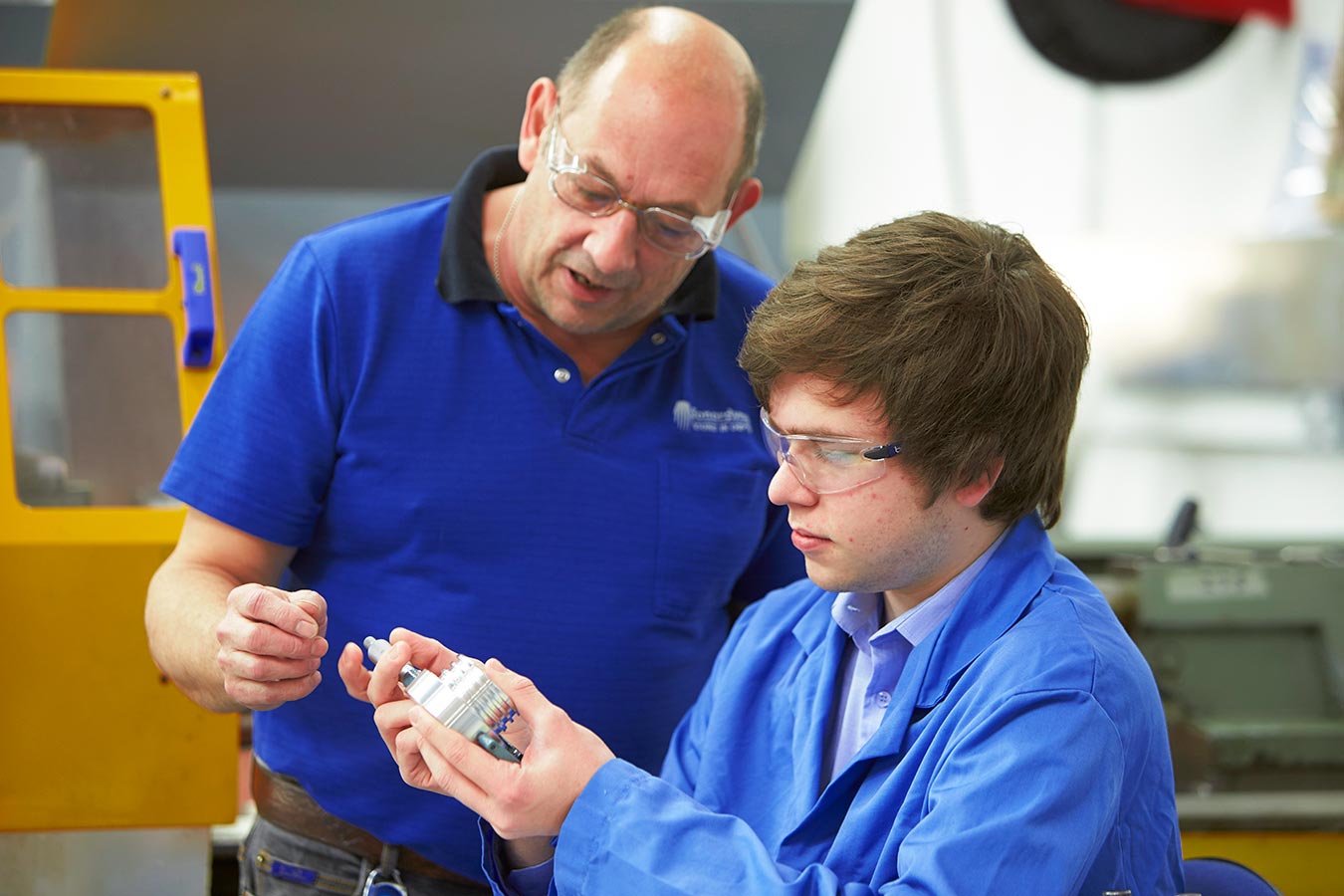 Bridging the Skills Gap: Applying Creative Thinking to Attract and Retain Talent in Manufacturing
By Stephen Fasham, CEO, Covelya Group
As a group of companies which develops and manufactures instruments and systems worldwide, we — along with many others in our industry — have felt the effects of the skills shortage.
When the economy woke up after lockdown and the demand for goods surged, we needed a new intake of people to meet this demand. But people were in short supply. In the first quarter of 2022, there were 1.29 million job vacancies in the UK — the highest number since records began.
Innovation in recruitment
An innovative approach was called for, as restricting the search to people with manufacturing backgrounds would have led to a shortfall. Savvy employers know that the right attitude and a willingness to learn is far more important than coming into a job armed with a set of skills which can be taught. What we were looking for was people with the right personal qualities, but to find them, we needed to be more imaginative than ever before.
The solution came in the form of a new programme initiated by our largest operating company, Sonardyne International, the Sonardyne Training School, which has allowed us to tackle the skills shortage issue head on. Sonardyne was in urgent need of assembly operators. Rather than rely on traditional methods of recruiting, we embarked on a programme designed to widen the pool of talented applicants and at the same time attract a more diverse workforce.
The programme has started with eight weeks of training, leading to a 16-month fixed contract, where recruits learn new skills including mechanical assembly, soldering, crimping and how to read engineering drawings. The first intake is well underway and so far, is proving to be a huge success. The ages of the recruits range from 18 through to 60 and include a former apprentice hairdresser and a test technician who wanted to return to the workforce after many years away.
Asked why he applied and how he has found the experience so far, Tendai Z Munetsi said:
"I applied at Sonardyne on the basis of gaining lifetime skills through training with experienced professionals in the engineering and manufacturing industry. Another reason for joining the company is because l can also excel in the company doing different roles which l am excited for. I've been doing training for the past 5 weeks and l can happily say it's been going well thus far – l am learning lots within a short space of time and cannot wait to join the rest of the team when l am fully trained."
Diversity in recruitment
It's not just the shortage of people that needs addressing; it's also the diversity of people. We have seen how much stronger we are as a company when our team is more diverse. When your talent search is not limited to those who have a manufacturing background, your pool of people naturally becomes more inclusive, which brings countless benefits to a business like ours.
The initiative appeals to people who want a change of direction in their careers and may never have considered manufacturing as a viable option before. It's also perfect for those who have been in the industry previously, but for whatever reason have taken a career break.
Another way we're working to plug the skills gap is to invest even more into our existing staff through upskilling. We want people to feel satisfied within their roles and to feel that they are always learning. That's why we focus on continuous training for everyone, from the shop floor to the boardroom.
With the first cycle of the Sonardyne Training School nearing completion, we're excited to look at expanding this initiative. Plans are afoot for a potential twin initiative with Chelsea Technologies, another Covelya operating company who engineer ocean monitoring systems. Looking to the future, we're also considering applying the initiative to other roles within the organisation, such as planning, purchasing and data processing.
According to research, if we do nothing to tackle the skills gap, $285 billion of the nation's economic growth is at risk between now and 2026. For us, creativity and broader thinking is helping narrow that gap, safeguarding the future of the company and the industries we serve.
By Simon Partridge, Chairman of Covelya Group With the ocean covering two thirds of the earth's surface, it's crucial that we develop technology for naval defences to be able to function across this significant part of our world.  Communication is critical For any...